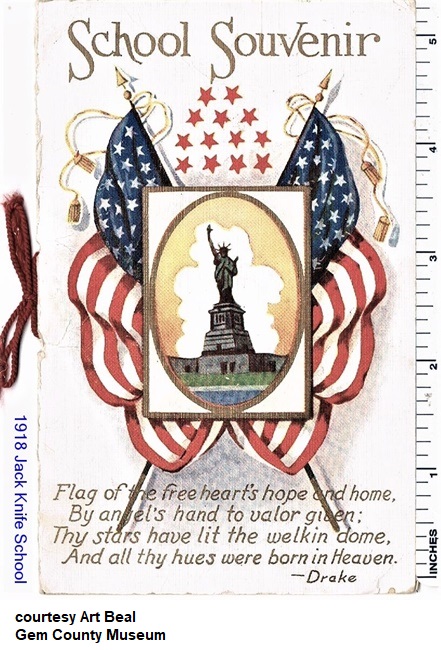 Jack Knife School
District No. 29
Gem Co., Idaho
1918

Lelah A. Jones,
Teacher

Edward Cheesbro, Clerk
Clinton White, Chairman
Dan Griffith


PUPILS
Viva Breshears
Jesse Breshears
Voyle Breshears
Etta Perkins
William Perkins
Nora Perkins
Loise Perkins
Melvin Perkins
Claude White
Twylah White
Zelma White
Ardath White
Frank Demasters
Josie Holbrook
Tommy Cherry
Emily Beal

Copyright © 2013 - All Rights Reserved.
Unless otherwise attributed, all photos and text are the property of Gem County Historical Society

Serving Gem County since 1973.
Hours
Wednesday - Saturday 1:00pm - 5:00pm & by appointment :: Extended hours during The Cherry Festival in June.