Third Fork CCC Camp
Courtesy Art Beal. His father Harold Beal1, who had previously workd for the forest service, was "general" of the camp, which started June 3, 1933.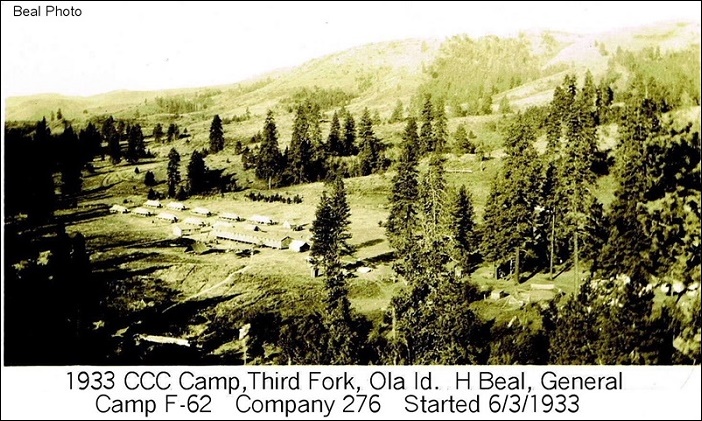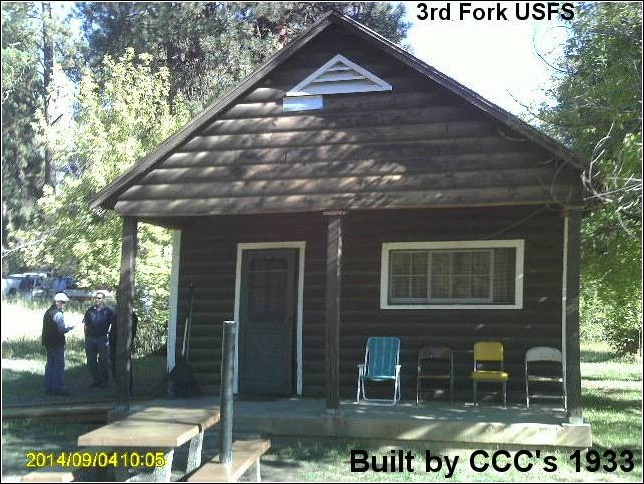 Click for larger image -
Notes
1 Harold A. Beal obituary
links
CCC crew working at Black Canyon Dam
The CCC in Idaho, Outdoor Idaho, Idaho PTV
CCC Legacy
Copyright © 2013 - All Rights Reserved.
Unless otherwise attributed, all photos and text are the property of Gem County Historical Society

Serving Gem County since 1973.
Hours
Wednesday - Saturday 1:00pm - 5:00pm & by appointment :: Extended hours during The Cherry Festival in June.